How to Travel for Less – Finding Cheap Flights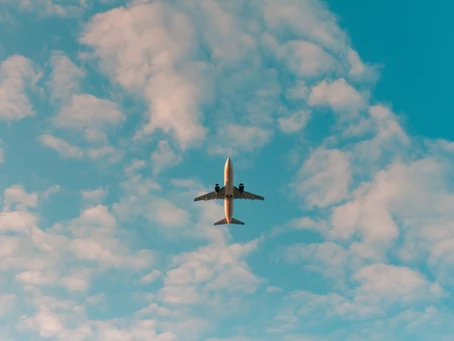 How to Travel for Less – Finding Cheap Flights
Finding cheap flights doesn't have to be a daunting task. With a few clever tricks and an open mind, you can unlock a world of low-cost flight options that will get you travelling more without breaking the bank. We have spent years helping people just like you get away on a tight budget. Let's explore some great tips and additional tricks to ensure you make the most of your travel budget.
Be Flexible with your Dates
Flexibility is your secret weapon when it comes to finding cheap flights and we're here to make it easy! We understand that some travel plans might be bound by school holidays, annual leave, or special occasions, but even in those cases, there's room for adaptability. Don't be afraid to think outside the box and make small adjustments to your itinerary. Simply adjusting your departure or return date by a day can make a huge change to the price, especially if you are able to skip the last day of school and beat the school holiday rush!
Use our 'Start your Journey' feature to input your availability, let us know how long you want to be away for and we will source you the best flights for your period. On top of that we will provide some great rated hotels that fits within your budget, oh, and its free to use!
Travel During the Week
It comes as no surprise that flight prices often skyrocket for Friday to Sunday travel. If your schedule allows, explore the possibility of flying on less popular days, like Thursdays to Sundays or Saturdays to Mondays. If you are planning on being away for a week, midweek flights could save you a lot of money.

Be Flexible with your Destination
You will be sick of me telling you to be flexible, but honestly it is the key to cheap travel. Setting your eyes on a particular location means you are bound by those prices. By simply saying I want a beach holiday in July, or a City break in October, to fit within this budget – you are opening up so many potential destinations that you would have otherwise not considered.
Let us know what type of trip you want and how long you want to be away for and we will find you some great value options that work for your budget. DIY travel empowers you to break free from the ordinary and venture into destinations that others might not even consider

Check Routes from an Alternative Airport
We all have our favourite airport, the one we know like the back of our hand and fly from all the time because it's close and familiar. But don't assume that your nearest big airport will always has the best prices. When we plan our trips we always check out a bunch of airports. Sometimes it is worth travelling to an airport a bit further afield if it offers a bargain route, better flight times or more destinations to choose from.
When searching for a trip, our platform lets you input your favourite airport, but also an alternative, making finding cheap flights even easier.
Travel light
You don't need to splurge on extra luggage for your flights. Every flight allows you to bring, at the very least, a personal item on board. This is a rucksack-sized bag that fits under the seat in front of you. If you're wondering how on earth would I get all my things in there?! I've put together a helpful video with some useful tips that you can check out
here.
Opting for additional check-in luggage can quickly add over £100 to your initially budget-friendly flights. However, by mastering the art of traveling with less, you can save a small fortune over time. If you need a little bit more, Ryanair's priority fare gets you a carry-on suitcase in addition to the personal item. Usually, this upgrade only costs around £10-20 more each way, a lot cheaper than a big check in case.
Unlock Cheap Flights that Work for You with The Travel Mum!
Now, let's be real, we're a bit biased here, but hear us out—this platform is a game-changer! If it were someone else's creation, we'd be raving about it just the same. We are a normal family who have spent years managing a tight budget. We designed our platform with your needs in mind, knowing how time consuming and difficult it can be to navigate the DIY travel world. We are passionate that everyone should be able to travel, regardless of their budget.
We have spent years helping you all get the best value DIY trips and in doing so, fully understand the pain points you face. We created our free plan to allow anyone to be able to easily search and find great value trips. Our premium plan offers another level of assistance, we send you weekly deals that work specifically for your requirements which you set within your profile. It gives you unlimited access to our expert help and will honestly be the best £30 you spend this year. Check out our Trustpilot reviews if you don't believe me!