Best Winter City breaks in Europe on a budget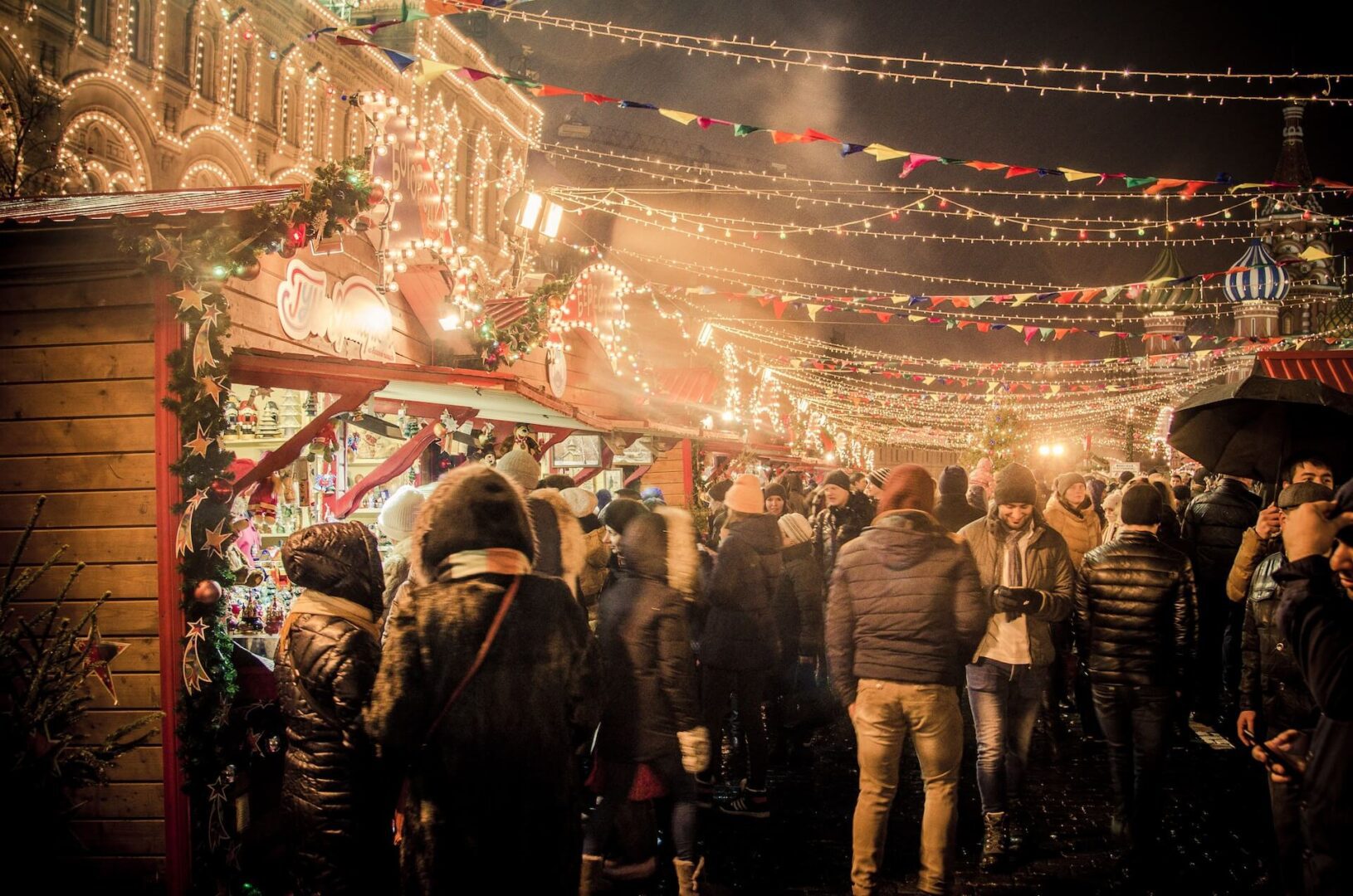 Best Winter City breaks in Europe on a budget
Europe is beautiful to visit all year round, but there is something so special and romantic about travelling to one of the many unique cities here during the winter. As the temperatures begin to drop and tourists crowds have reduced, prices begin to fall and bargain opportunities arise. Enter the season of holiday markets, the scent of mulled wine, and potential snowy pavements! It's the most magical time of the year all over the world, and each city is experiencing the festive atmosphere in its own unique way.
If you're a big fan of this Christmassy magical atmosphere, you'll love the list of 5 best winter city breaks in Europe we have made just for you. We have included some warmer destinations for those of you who really dislike the cold! So, let's get started!
Malaga, Spain
Even though Spain is a widely popular summer destination, the city of Malaga offers plenty of things to do during the colder months, too. Even though it is often overlooked as a winter destination, this port city can make you feel like you've stepped into the perfect wintertime paradise.
Since the average temperature in December is a pleasant 17°C, you may not even need to bring your warmest coat. This place is perfect for your cheap winter city break, where you can spend your time exploring its historic old town, or watching how the pale winter sun fades behind the horizon – while you enjoy your tapas and sip on sangria.
In the evening, you can take a stroll on Calle Larios – a pedestrian area with many shops and cafes. Among the joyous crowds and under the Christmas lights, you'll be able to enjoy the unique festive atmosphere of Malaga, always on our list of the best winter city breaks in Europe for those on a budget.
Malaga is right next to the airport making it a super convenient city break, requiring a short taxi ride to your hotel.
Use our search feature to search your local airports to Malaga, a 2-3 night stay is perfect for a winter trip. Our search feature simultaneously searches flights and hotels to find you a great DIY trip that fits within your budget.
Budapest, Hungary
Although the rich history and unique architecture of Budapest attract large tourist crowds all year long, the winter season there creates a special atmosphere that you can't experience any other time.
Home to 123 hot springs, Budapest is also known as the City of Baths. The experience of enjoying a hot bath while it's snowing outside, with the water reaching up to 40° C, it truly unique. Another good reason to visit here for your cheap winter city break is the delightful Hungarian cuisine, which offers plenty of specialities we're sure you haven't tried!
Since there are significantly fewer people visiting this town in winter, you'll be able to make the most out of your stay. The Christmas market opens in November and lasts until January, allowing you to witness the magical holiday atmosphere even after Christmas day has gone.
Krakow, Poland
The city of Krakow offers one of the best city breaks in winter, especially for those of you on a tight budget. Considered one of the most beautiful medieval cities in Europe, Krakow is set out to deliver a magical wintertime experience for anyone who visits. Your money goes a lot further here.
The city offers many things to see and do. From the baroque churches and salt-carved chambers to the Christmas markets and lively nightlife – with so much to do there is no doubt that you'll love every minute spent here. You should definitely try some traditional Polish foods and drinks, including local polish cookies, cream fudge and Christmas-themed candies. The winter season is also the best time to try the traditional mulled wine "Grzaniec Galicyjski" or the hot spice-infused beer with floating fruit.
Although some tourist attractions close during winter, most of them remain open throughout the year. This means that you'll be able to experience all of Krakow's beauty, without the crowds and with a lower budget!
Jet2 City Breaks are great for anyone looking for a packaged trip. Browse some great value stays from a variety of airports and to many destinations
here.
Prague, Czech Republic
Another city on our list of the best winter city breaks in Europe is the beautiful Prague. The capital of the Czech Republic is famous for its Christmas markets and the snow-covered landscape, so it is no surprise why many people consider winter the best time to go on a trip there!
Every 1st of December Prague becomes the capital of Christmas spirit! This is when all the Christmas markets open, allowing people to do some shopping or just enjoy the magical atmosphere. Prepare yourself for the crowds, though, as this is usually the busiest time of the year there. If you want to visit Prague when there aren't as many tourists, book your trip at the end of January or February.
What you also need to expect is some pretty cold weather, with temperatures as low as -10 degrees C. So don't forget to pack those layers, wrap up warm and let Prague's magical atmosphere warm your heart!
Rome, Italy
Thanks to the mild Mediterranean climate, the capital of Italy is blessed with relatively warm winters, compared to many other places in Europe. Although Rome is a famous destination for visiting throughout the year, if you wish to experience the city in its full light without having to deal with the crowds, you should consider a visit in the off-season. This will allow you to enjoy less crowds, the mild winter weather and most importantly, do it all on a lower budget.
Make the most out of the winter weather, with temperatures of up to 14°C, and explore some of Rome's most popular sights. These include the Colosseum, the Roman Forum, the Trevi Fountain and of course, the gorgeous Sistine Chapel, where you can admire Michelangelo's most famous sculpture of The Last Judgement without the immense crowds. Exploring in the summer can be exhausting with unbearably hot temperatures and huge crowds. A winter trip to Rome ensures you can explore comfortably and get some great photos without the background crowds.
Visiting in Winter will give you the amazing opportunity to experience the Italian lifestyle and hospitality. Don't forget to try the typical Roman cuisine and enjoy the taste of their traditional "pasta alla carbonara" or the rest of their "primi piatti" selection. With less people around and a slower pace of life, it is easier to get chatting to the locals and learn about their way of life outside of the tourist season.
Overall, Europe offers plenty of amazing destinations worth exploring in the Winter, you can still have a fantastic time despite the cooler temperatures. Travel for us is all about exploring, relaxing, enjoying new food and spending time with our loved ones. These things can be enjoyed all throughout the year and for a lower cost over winter! We hope our list of the best winter city breaks in Europe has inspired you to pack your suitcase and book a magical adventure.
This post was written in partnership with Jet2holidays. It includes affiliate links, this means we earn a small commission for any sales made through the link, at no extra cost to yourself. Thank you in advance – Jen